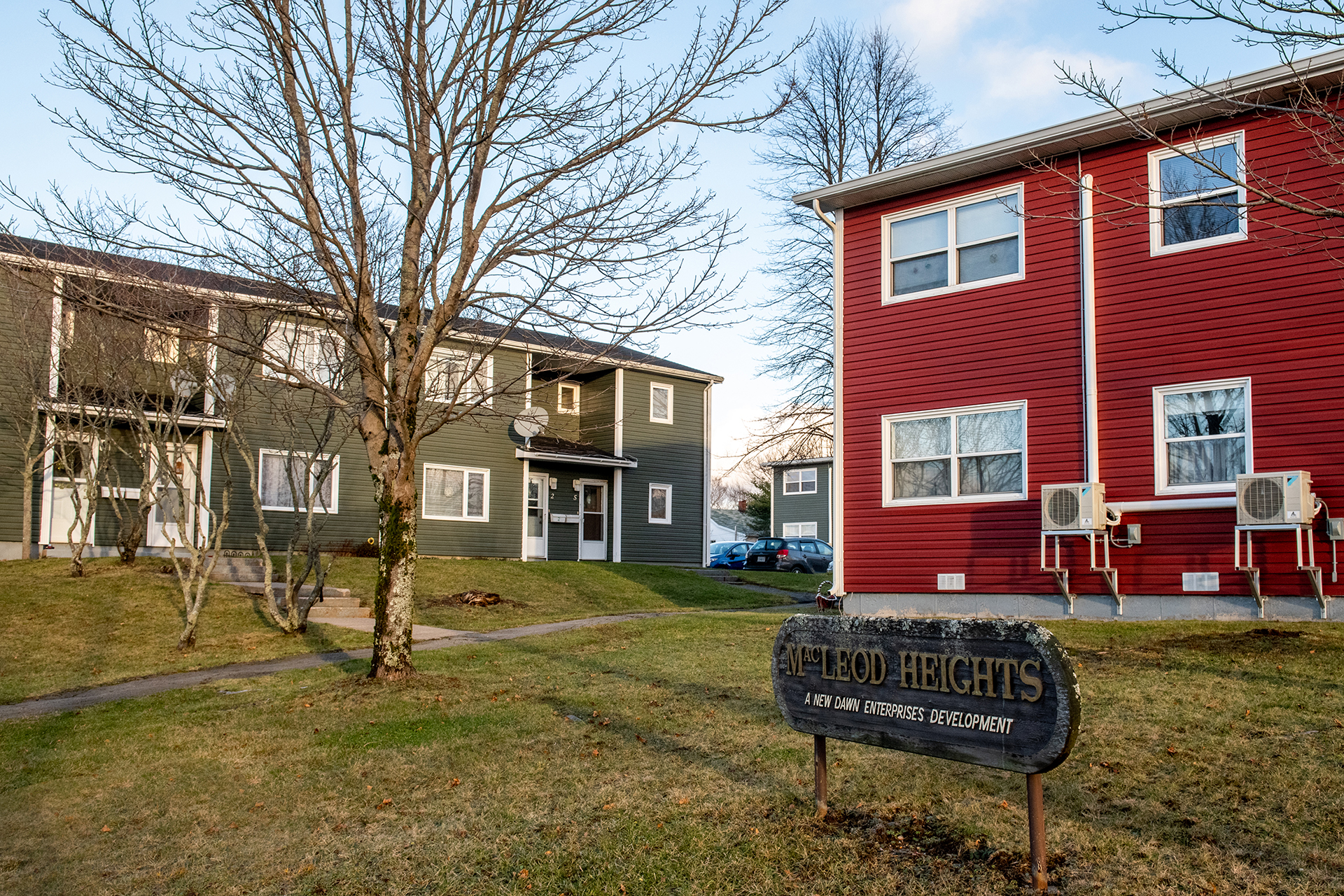 30 Two-Bedroom Apartments
VACANCY:

None

Bedrooms:

2

Price:

$900 + utilities
MacLeod Heights, located on upper Alexandra Street and Rockway Avenue (745 Alexandra Street near the Alexander Street and Sydney Bypass intersection), is the perfect setting for those seeking quiet country living on the outskirts of the city of Sydney.
Our bright and spacious two-bedroom apartments boast an eat-in kitchen with plenty of storage space. The units are available on the first or second floor with an indoor stairway for those on the upper level.
Residents of MacLeod Heights enjoy affordable and quality housing. MacLeod Heights is made up of 30 two-bedroom apartments, several of which are specially fitted for residents in need of wheelchair access. MacLeod Heights brings its residents a quiet natural setting close to the city centre, and, best of all, the peace of mind of affordable housing.
Inquiries
Keith Nicholson
Manager, New Dawn Properties
902-539-9560
[email protected]